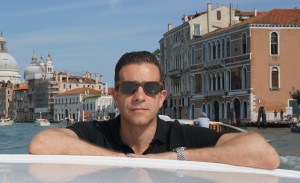 Associate Professor
Department of Statistics
Carnegie Mellon University
Office at Baker Hall, Room 229I
Tel. 412-268-7362
Fax 412-268-7828
Email arinaldo AT cmu DOT edu
Research interests:
log-linear models and models for discrete data
network models
density clustering
geometric and algebraic methods for cloud point data
high-dimensional inference
Students:
Past:
I also worked with Mladen Kolar and Sivaraman Balakrishnan and, in the past, Rob Hall.
Postdoc:
Kayvan Sadeghi (joint with Stephen Fienberg)
Grant Support: FA9550-12-1-0392 (DARPA GRAPHS program), DMS NSF CAREER Award 1149677, DMS NSF Grant DMS-0631589, PA Department of Health – Tobacco Settlement.